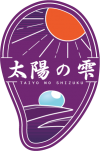 Mr. Kaneko had traveled from Japan, coming to the Northern part of Doi Inthanon which is the highest mountain in Thailand. It is located in Chiang Mai Province. He started working on his mango orchard since Spring of 1990.
From then until now, over 30 years, wells have been dug over 1,000 meters deep to pump groundwater, which flowing from the distant Doi Inthanon and kept for a long time at the area of surrounding mountains. He has also been collecting various mango varieties from both foreign countries and Thailand; in order to continuously develop mango varieties that are barely available in Thailand.
Many people experimented relentlessly through lots of trial and error to grow high-quality fruit in Thailand. The orchard has gone through some difficulties such as drought, constant pruning and engrafting in order to get large-sized produce and healthy mango trees.
"Taiyo no Shizuku" brand has five different varieties of mangoes. They all have nice smell along with unforgettable sweetness which cannot be found anywhere else in Thailand.
"Taiyo no Shizuku" growing from the natural water and dazzling sunlight of Chiang Mai. It is a special variety of mango that only grow at Kaneko Orchard along with the helping hand of friends from Chiang Mai. It is a wonderful blessing that is limited in quantity as only one season per one year. If you get a chance to come across it, we recommend tasting it at least once.